My story
The English Tea Company was founded by Gary Pepworth and is based in the South Gloucestershire market town of Thornbury.
Back in 2006 I set up a English Tea Room and chambre d' hote in France called Le Pontrieux, bringing quality English teas to the French.
Right: Opening reception. Marie Agnes Pogom-Piriou, Adjoint de Guingamp. looks on as I pour tea for Yves Le Mouer, Maire of Pontrieux.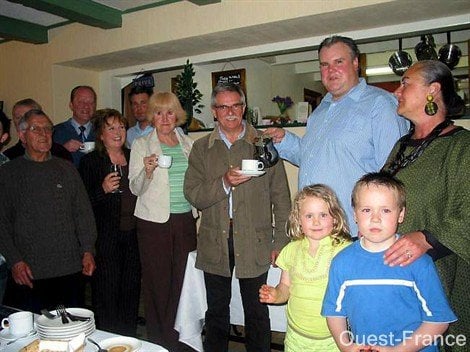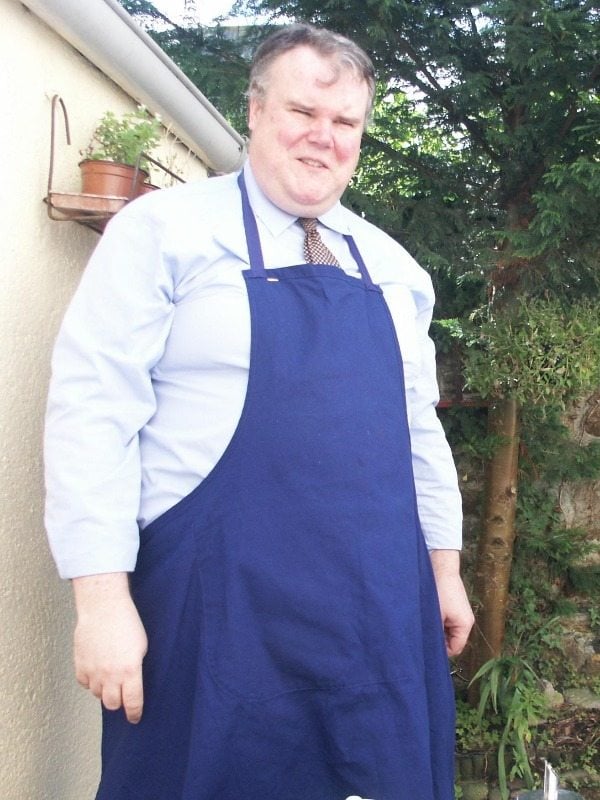 While coffee is the national beverage in France, tea is still widely consumed. It is regarded as a healthier drink and there is also a cachet to drinking tea.
It is seen as sophisticated by the professional classes and drunk widely among the immigrant community from the former French North African colonies. Also some people just like tea!
Unfortunately decent tea in France is hard to come by. The supermarket shelves may contain many different types of tea but is often an unappetisng 'faux' British blend, or in many cases herbal infusions and not actually tea at all.
Word soon got round about my teas, with some customers making a 50 mile round trip to stock up.
My customers included former French diplomats and the third officer in the French navy!
Left:Serving tea in the courtyard.
After 4 years running a B&B and a tea room single- handed I returned to the UK.
My loyal customers had got used to their English Teas and were concerned about where they would get their supplies.
Which is why The English Tea Company was formed, to enable them (and you) to continue enjoying a proper cup of tea, wherever you may be!
As well as the within the UK and to France, I send my teas to customers worldwide including the USA and most European countries.
Right: My little bit of England in rural France.