Bad Marketing II
Posted on
Today's example of a poorly targeted sales pitch comes from China (again).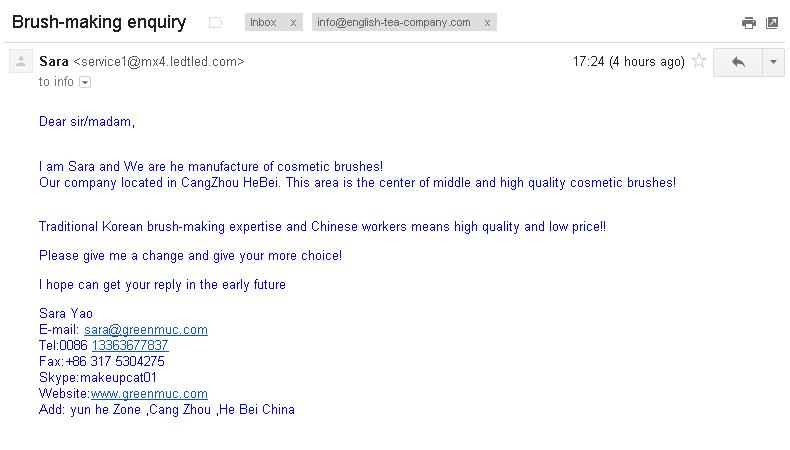 This is some improvement on yesterday's effort. We have a phone number, Skype, a website address and a sort of postal address. I'm not even that fussed by the mangled English. After all I set up a business on a French high street armed only with an O level in French and an `Allo, `Allo! box set, so who am I to complain?
I think we have all spotted the fatal flaw in this sales pitch, namely what business problem or need is she providing a solution to?
I don't think I am revealing too many secrets by disclosing that not one of my current, or potential, customers have lamented that they can't do their tea and make-up brush order all in one go.
I could be missing a trick here and it is what tea-drinking blusher fans have been crying out for? If I am, please let me know!